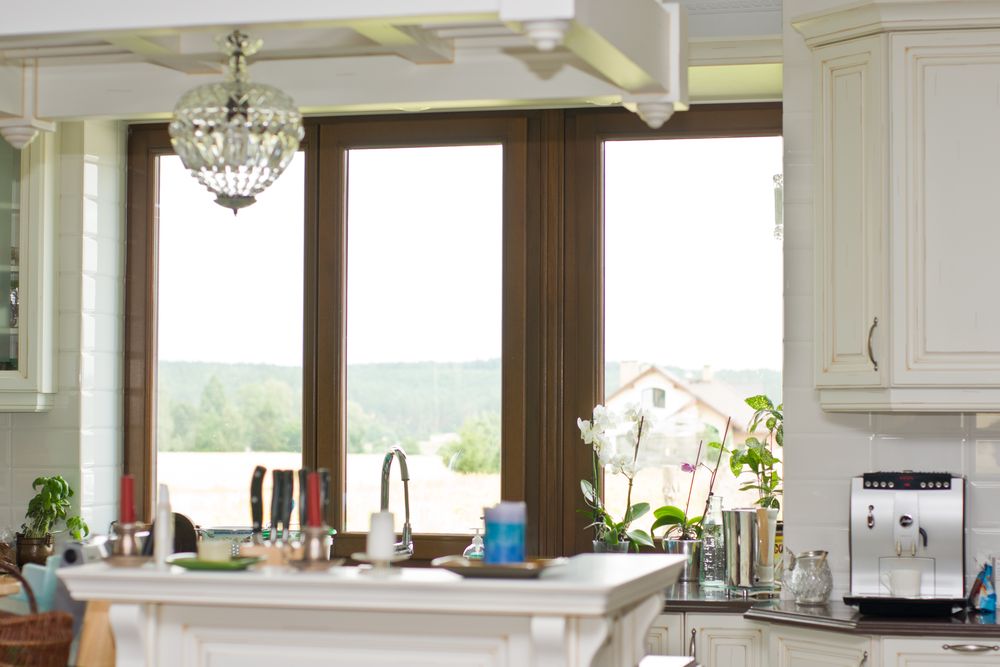 Timber/Alu Windows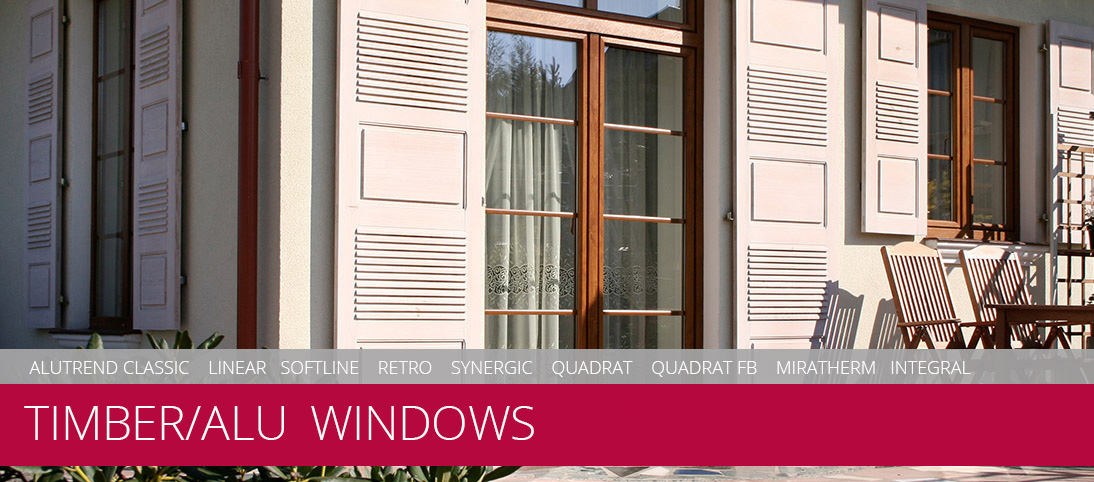 To suit your needs we also offer Timber/Alu windows in the following product lines: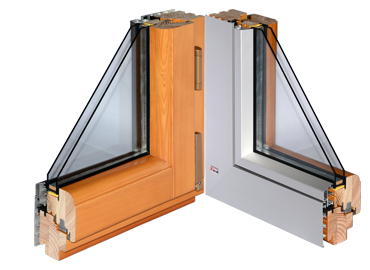 We recommend modern Timber/Alu windows Alutrend for those customers who appreciate natural wood and also want the maximum window longevity at the minimum maintenance cost. Their construction involves beautiful wood inside and durable as well as easy to maintain aluminium. The total window frame depth is as much as 90 mm. An air space between the timber and aluminium frames is an extra insulant. That is why the windows have a better heat-transfer coefficient (1.1-:-1.2 W/m2K) as well as better soundproofness compared to regular timber windows.
 
 


INDOOR SIDE
beautiful natural wood, creates cosy interior atmosphere; pine, meranti or oak wood are available



 


OUTDOOR SIDE
in the above picture Alu-clads are painted
using a special technique to provide
a woodgrain finish which makes
the outside surface look wooden, too



 
Alutrend system offers extensive colouristic and aesthetic possibilities. The window indoor side can be made of pine, meranti or oak wood and coated with translucent varnish (with visible wood structure) or with a body colour chosen from RAL pallet. Alu-clads (on the outdoor side) may be coated using a special technique to imitate any wood species or coated with a body colour chosen from RAL pallet.

Alutrend windows can be fabricated in a variety of shapes – trapezoidal, triangular, ovalor even circular (as shown in the picture below).