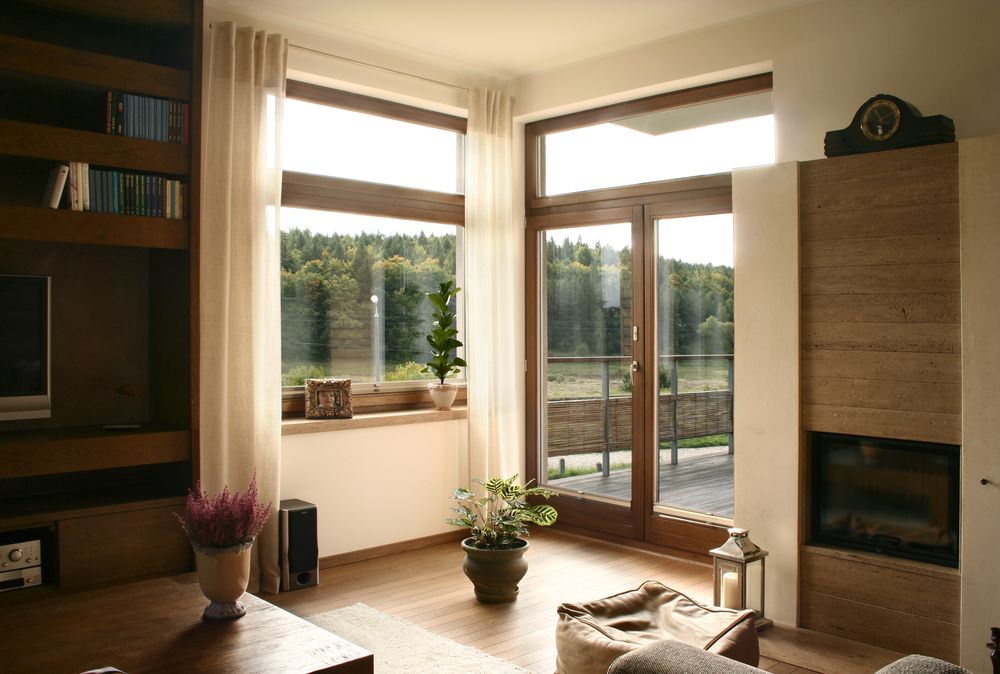 Timber windows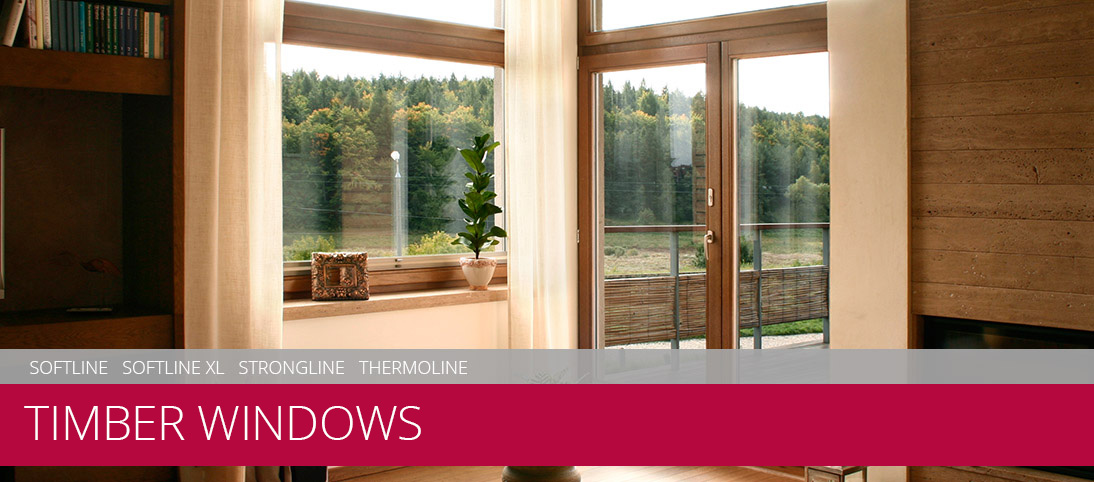 To suit your needs we have timber windows in the following product lines:
We all strive for good feeling in our precincts. We seek goods made of natural human-friendly materials. Timber is such a material certainly. Natural wood structure is porous and fibrous, so wooden products are stable and strong. Timber windows are notable for exceptional elegance, they create cosy atmosphere and healthy climate. Modern technology used for timber treatment and processing enabled us to extract essential advantages of that material and obtain woodwork of high longevity and functionality to ensure its users' comfort and safety.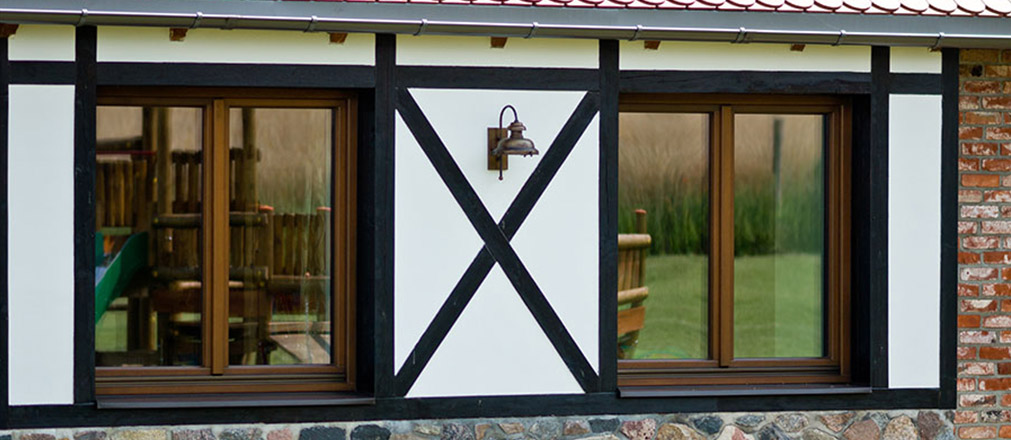 High standard
Timber is specially prepared for the window woodwork manufacture as the laminated wood profile manufacturing procedures necessitate thorough preparation of materials. The first stage consists in the raw material selection – the best pieces of wood (without knots, greyish or other tints) are chosen. Then timber is subjected to drying (up to the level of 1213% depending on the species) and antifungal, especially antimould, preservation. Next, three- or four-layer planks are bonded and so laid that internal stress in the layers be mutually compensated and the profile remained unwarped. This is, now, the best way to eliminate timber tendency to warp due to variable ambient humidity. After bonding, laminated wood has better characteristics than solid wood of the same cross-section.

On the outdoor side of window frame and casement, an aluminium drip cap is installed to avoid dilapidation of that window element which is most exposed to UV radiation and to ensure rain waterproofness.

Each window component is ground manually and coated with four layers of top quality varnish. We offer the possibility of window coating with either body colour chosen from RAL pallet, or clear-coloured varnish or translucent varnish. You may also order windows of different colours outside and inside. Application of clear coloured varnish or translucent varnish will perfectly emphasize natural texture of wood and the layout of tree rings.


Advantages of BERTRAND Wooden Windows:
elegant and aesthetic;
longevous and highly weatherproof (especially Timber/Alu-clad windows)
heat absorbing and energy efficient
they deaden noise effectively
they control indoor air humidity by its absorption and giving off
ecological (made of natural renewable material)
healthy.