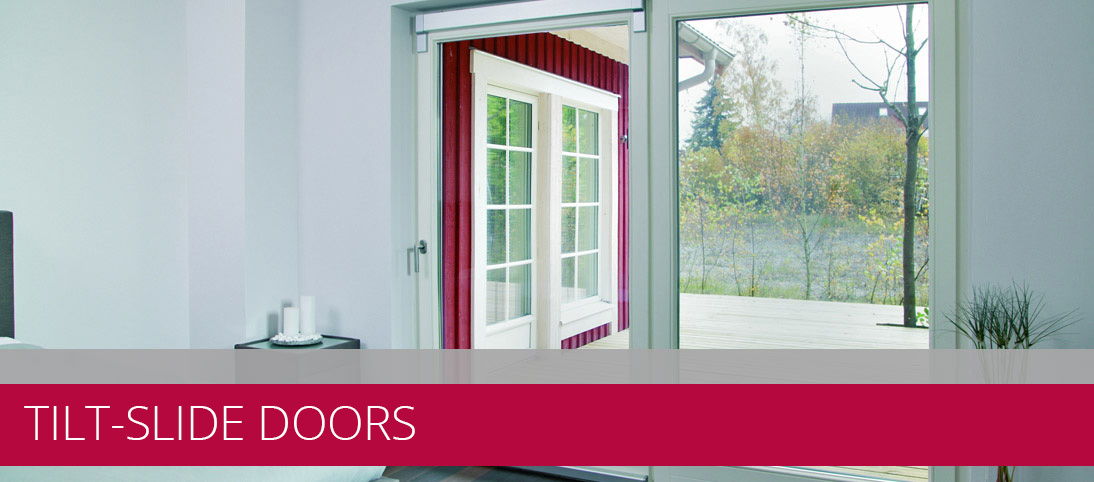 Tilt-and-slide patio doors are an alternative to conventional French windows. To spare the space which is necessary to open the French window swing, a tilt-slide system can be applied. As the name itself indicates, the swing can be tilted (like on regular balconies) or slide to the left or right – as you wish. Sliding door has another advantage over regular French windows, namely it does not slam shut due to wind or draught.
Bertrand offers such solutions in all technologies (PVC, timber, aluminium, Timber/Alu-clad). The colour scheme, like in bi-fold systems, is selected individually to suit the user's preference.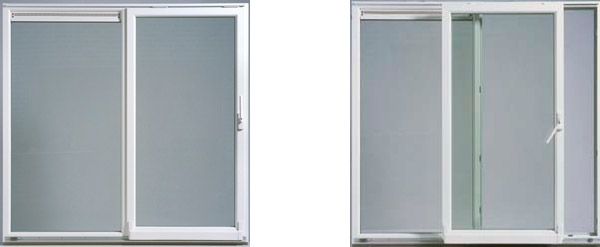 Aluminium tilt-and-slide patio doors are made of both thermally insulated and non-insulated profiles. The construction and colour scheme depend on the customer preference. The profiles can be coated in any body colour out of RAL pallet and they can also imitate the wood structure.
Timber tilt-and-slide patio doors are coated with four layers of top quality varnish. The profiles are normally coated with clear-coloured or translucent varnish emphasizing natural surface quality of wood and the layout of tree rings. To make a more modern impression we can paint the construction in any body colour out of RAL pallet.

Alternatively, to the customers who attach great importance not only to the intrinsic beauty of wood and also user-friendly operation we recommend Timber/Alu-clad profiles with Alu-clad on the outdoor surface. The clads protect timber from the adverse effect of weather conditions.
PVC tilt-and-slide patio doors may imitate the wood structure and they can also be painted in body colour on the outdoor surface in the so called acrylcolor technology which ensures an unusually durable colour layer.