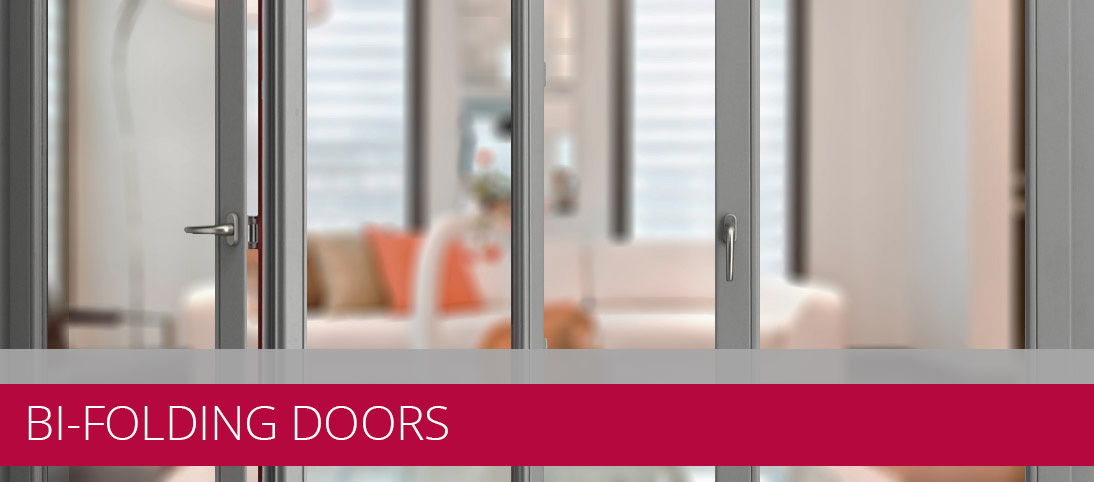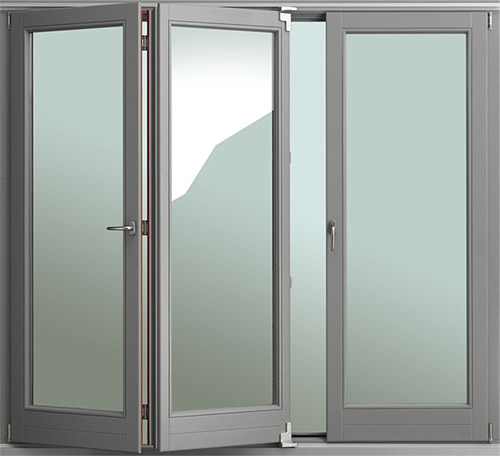 Bi-folding doors made by BERTRAND are recommended
to those customers who appreciate unconventional solutions. This is an excellent system
for large rooms to provide wide passage for the users. Concertinaing window swings enable opening them to the garden, terrace or elimination of the boundaries between rooms.
The entire construction width can reach even a dozen or so metres. This is an excellent solution for public and commercial buildings. Bi-folding doors may be arranged in different technologies (aluminium, PVC, timber).
Bi-folding aluminium doors are made of thermally-insulated aluminium profiles and can open in different ways to suit the specific arrangement configurations and requirements. The colour scheme of the construction is entirely up to the customer preference. The profiles can be painted in any colour out of RAL pallet or they may have woodgrain finish.
Bi-folding timber doors are an ideal solution for the arrangement of passages not only in traditional rooms. The profiles are coated with four layers of top quality varnish. The entire door is normally coated with clear-coloured or translucent varnish emphasizing natural surface quality of wood and the layout of tree rings. To make a more modern impression we can paint the construction in any body colour out of RAL pallet.
Bi-folding PVC doors, similarly to aluminium doors, may imitate timber structure, they can, however, also be coated in uniform body colours on the outdoor side – in the so called acrylcolour technology which provides an exceptionally durable coating.