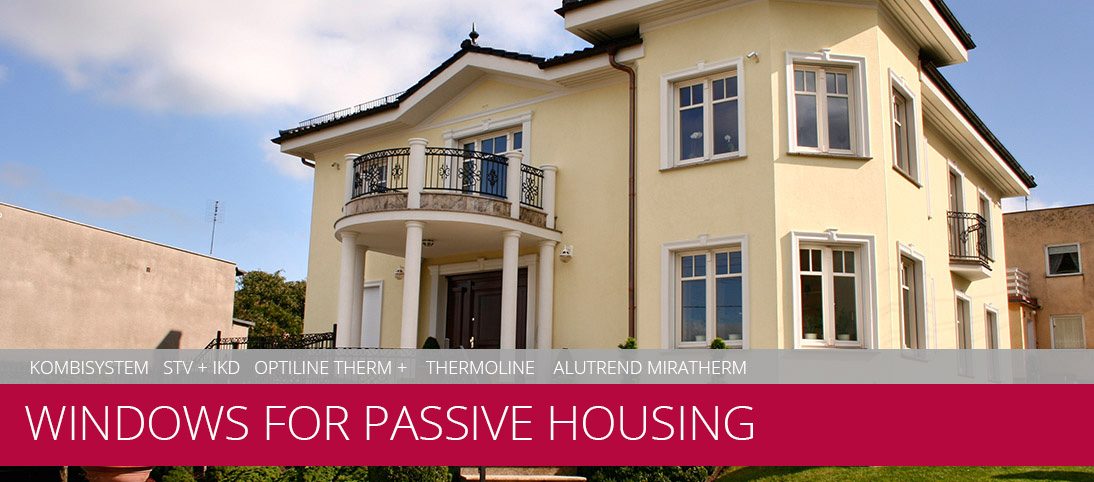 To suit your needs we also offer windows, dedicated for passive housing, in the following product lines: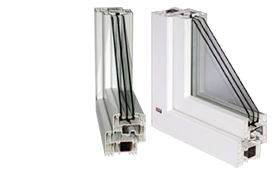 Passive housing is another milestone towards energy efficiency. A passive house is understood as such that ensures high 'dwelling quality' at the maximum limitation on energy consumption by the heating and air-conditioning facilities. Passive house utilises the available heat of sun radiation which comes indoors through the windows. On the other hand, however, it prevents excessive amount of heat emitted by solids located indoors from going out.

Heat losses in passive housing are very little. To compensate for them, the so called passive energy sources, such as heat generated by the dwellers or emitted as by-product of the household appliances are sufficient. Special heating system is redundant in passive housing as the houses are so warm that they are heated only during the most severe frosts. The heat is usually supplied by the ventilation system then.
Passive housing has a lot of advantages, such as:
Reduction in running costs, especially heating costs;
As little as 15 m3 of gas is sufficient for the heating of 1 m2 floor area (which is around 10 times as little as in the average newly built house in Poland);
Comfortable microclimate indoors: fresh air, thermal comfort, optimum humidity;
Excellent solution for allergy sufferers: indoor air is cleaned off the pollen, neither saprophytes nor mould develop;
Environment-friendly.
Passive house construction is a little more expensive than that of a conventional house characterised by an average energy demand. It follows from the European experience, that the expenses incurred pay off within approximately 5 years. This period may be even shorter considering growing energy prices (among others thermal oil and gas) as well as better and better availability of building materials intended for passive housing. In fact, passive housing requires high quality materials of great thermal insulation characteristic. Window woodwork of passive houses is so warm on its indoor surface that no cool draft from the window occurs.

Windows are the way for the most heat to go outdoors, so they are an important component of the passive house. To perform their function, they need to fulfil the following requirements:
the profile provided with thermal clads and warm steel reinforcement;
aluminium clads installed on the outside surface of window frame, casement and perhaps glazing bar;
twin-chamber glazing units with warm frame of high heat insulation characteristic (heat transfer coefficient Ug ≤ 0.7 W/m2K);
excellent tightness ensured by 3 seals.
Another condition for the windows in a passive house is their proper installation. Their embedding depth has to be so selected as to ensure the proper shape of isotherms. In passive houses windows are often installed on the wall external side on a steel section or on the customized console which can be made of wood or prehnite. Then heat insulation is put on the wall already fitted with the window. To ensure proper tightness between the frame and wall, special sealing tape is used on both the external and internal sides of window frame.
BERTAND company offers window and door woodwork dedicated for passive housing. Window profiles with the above depicted clads reach the heat transfer coefficient UW ≤ 0.8 W/m2K. The system is certified for compliance with the passive housing requirements. There is also a possibility for the fabrication of windows without aluminium clads. BERTRAND has both skilled crew and technical facilities for professional installation of window woodwork in passive houses.