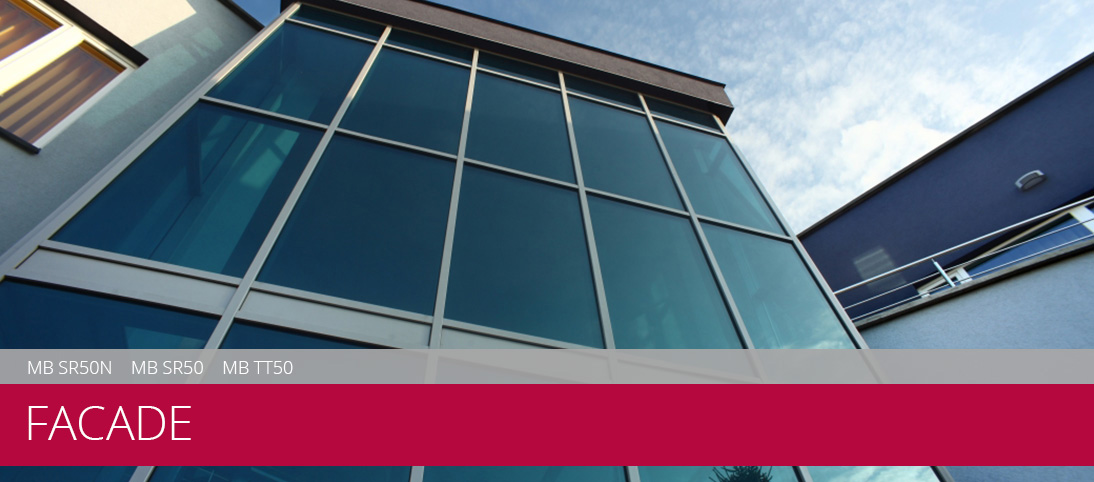 To suit your needs we have aluminium façades in the following product lines:
FAÇADES are very modern curtain walls made of dedicated aluminium profile systems. Their great advantage is a wide range of possible applications thanks to various systems applied by our specialists in the engineering design process.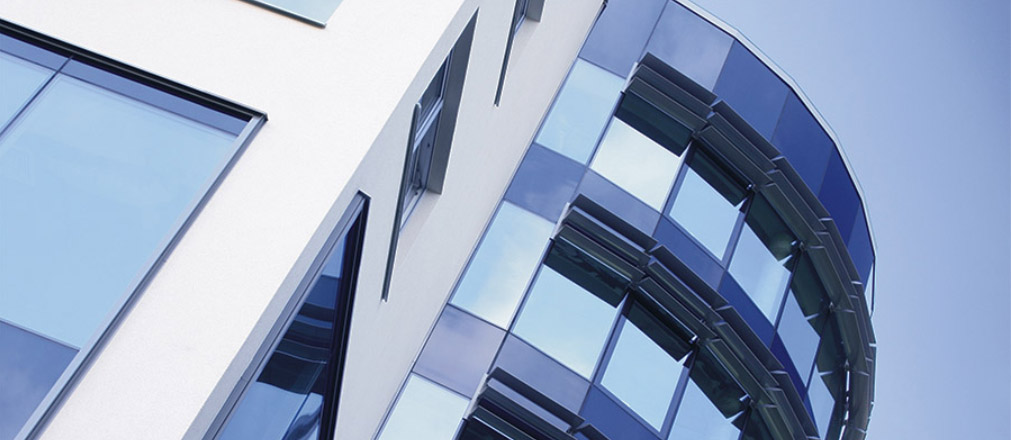 POST-AND-BEAM FAÇADE is the most common system used for the fabrication of aluminium woodwork. This is a system of light curtain walls characterised by a very good heat transfer coefficient U = 1.7 W/(m2K) for the post and beam.

Its other characteristics, such as Rw = 43 dB (for window back) and Rw = 56 dB which enables such façade being used where great ambient noise is caused, e.g. in busy streets and airports.
The manufacture of FAÇADES is a complex process. In Bertrand facility, all the production stages of Alu-glass façades incorporate modern technology.
Offering our FAÇADES to all investors, design engineers and architects, we guarantee the long-time experience and quality.